On January 14, 2023, PARA officers signed a lease agreement with American Legion Post #437 which entitled the PARA Emergency Communications (EmComm) team to convert an existing second-floor office to a radio room and install antennas and feed lines in the attic space above.
Renovations began on January 23 and continued through March 31 at which point the radio room and attic space were ready for occupancy.
October 10, 2022 – These photos of the radio room were taken before we signed the lease. The room was previously used as an office.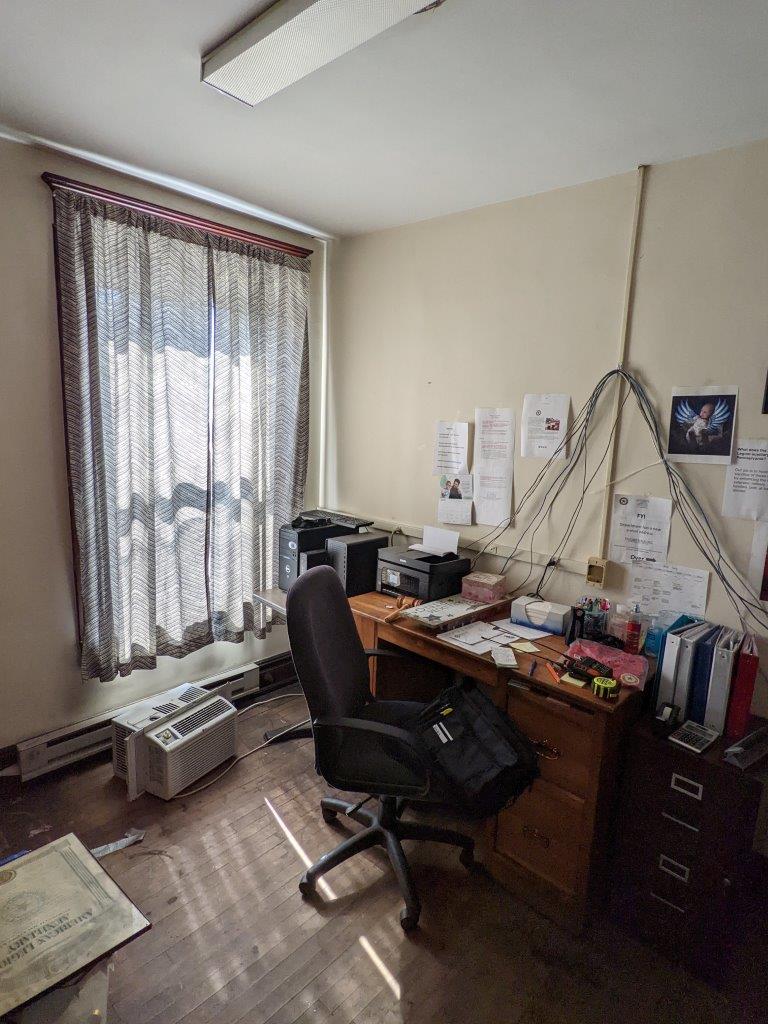 January 23, 2023 – A team of PARA volunteers cleaned the portion of the attic space that lies directly above the radio room. Many historical artifacts, some dating to the 1920's, were discovered and preserved while hundreds of pounds of fallen plaster and accumulated waste were swept up and discarded.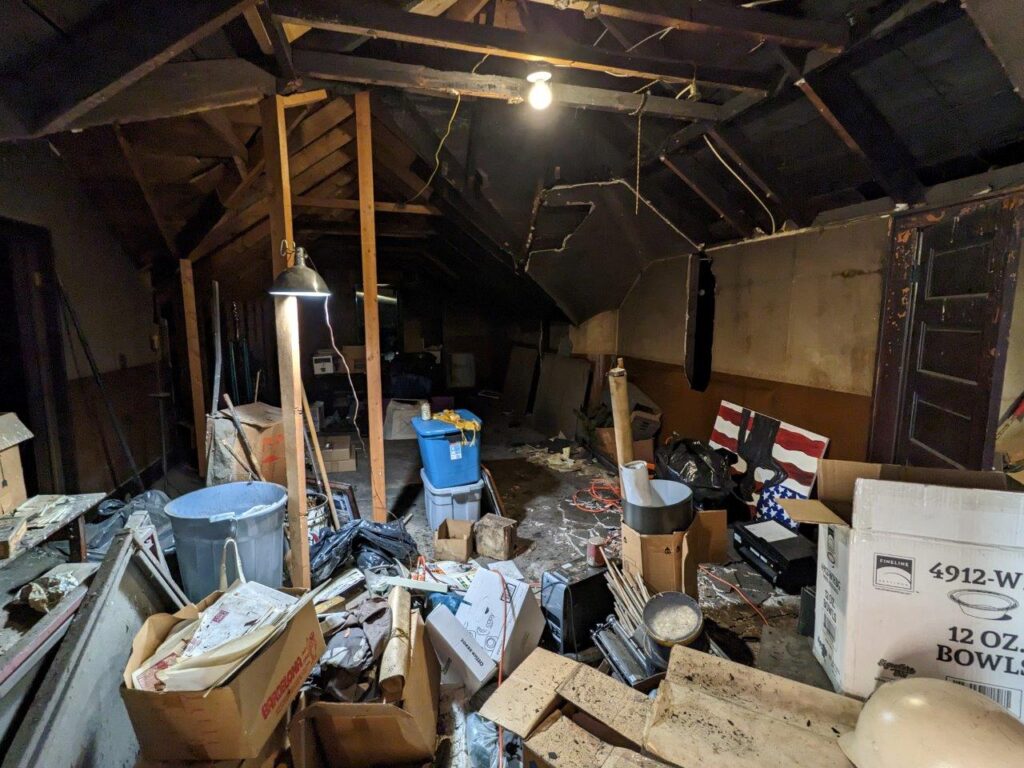 February 2, 2023 – The radio room was repainted while additional cleaning was performed in the attic.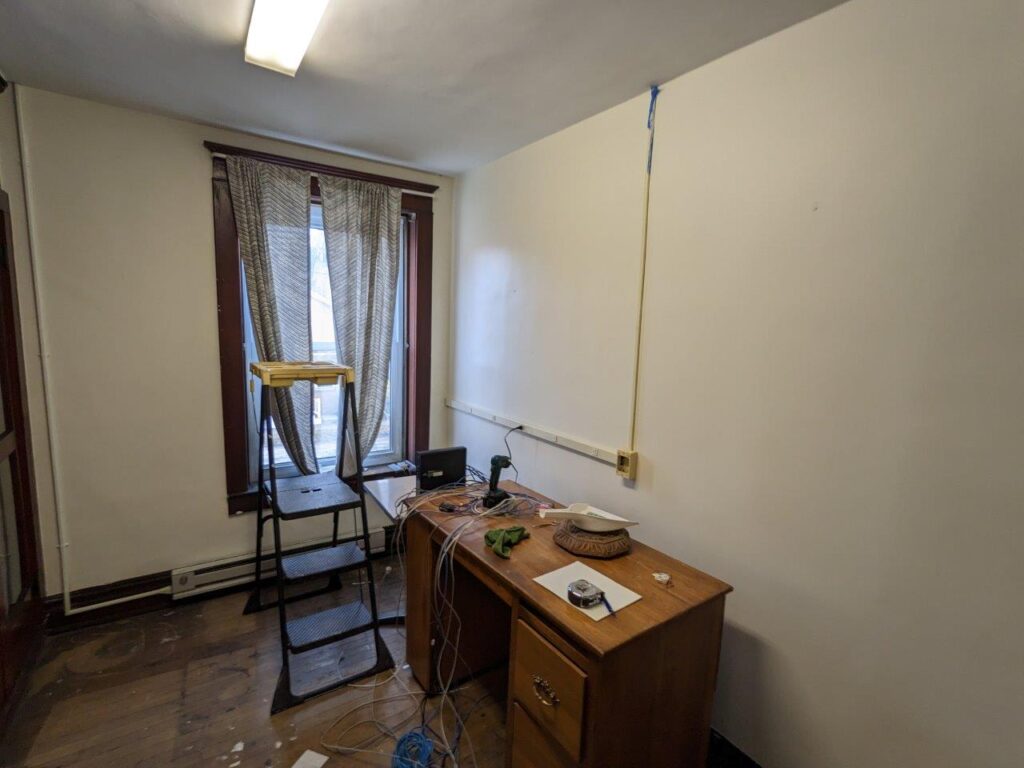 February 10, 2023 – The radio room windows were cleaned and the frames were varnished. LED lights were installed in the attic space directly above the radio room.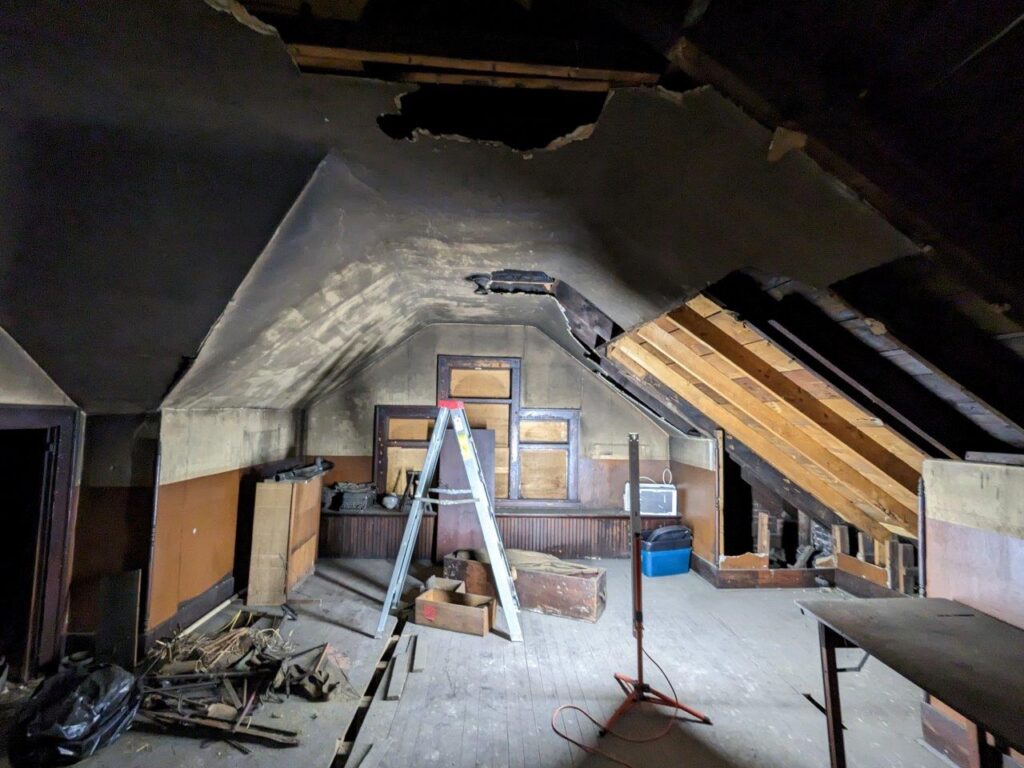 February 22-March 3, 2023 – The radio room floor was sanded to remove accumulated dirt and discoloration.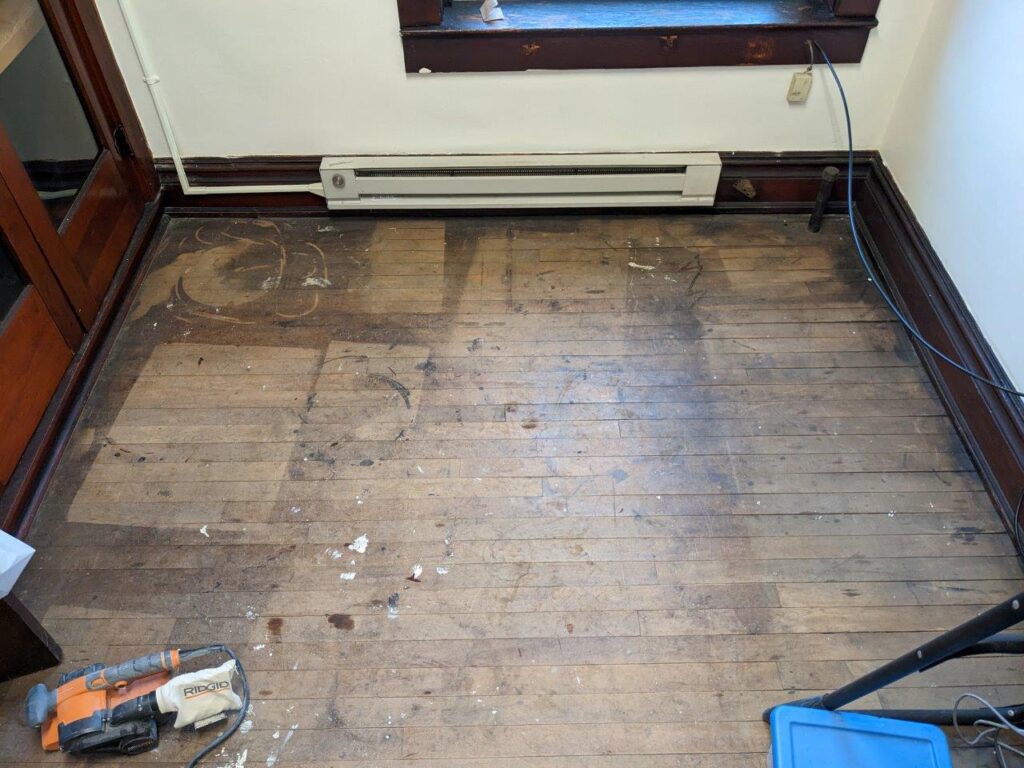 February 4-6, 2023 – A new door was installed for improved security. Three coats of Minwax floor varnish were applied to the hardwood floor. The first coat was thinned 50% with mineral spirits.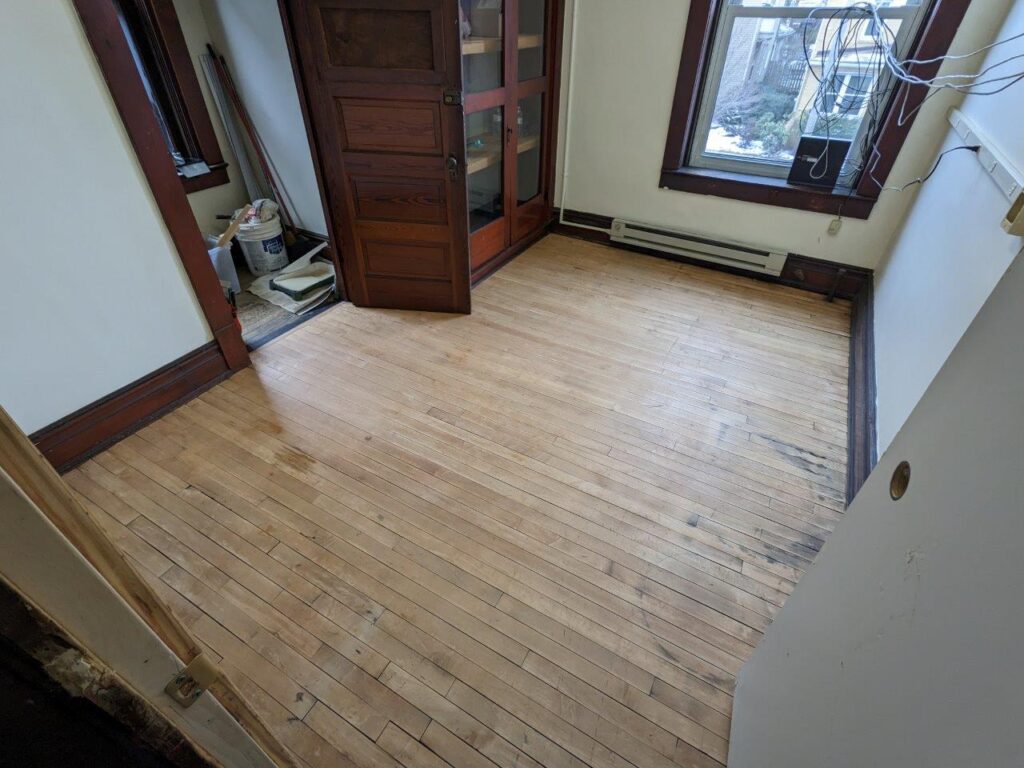 March 17-20, 2023 – The closet floor was sanded and four coats of varnish were applied.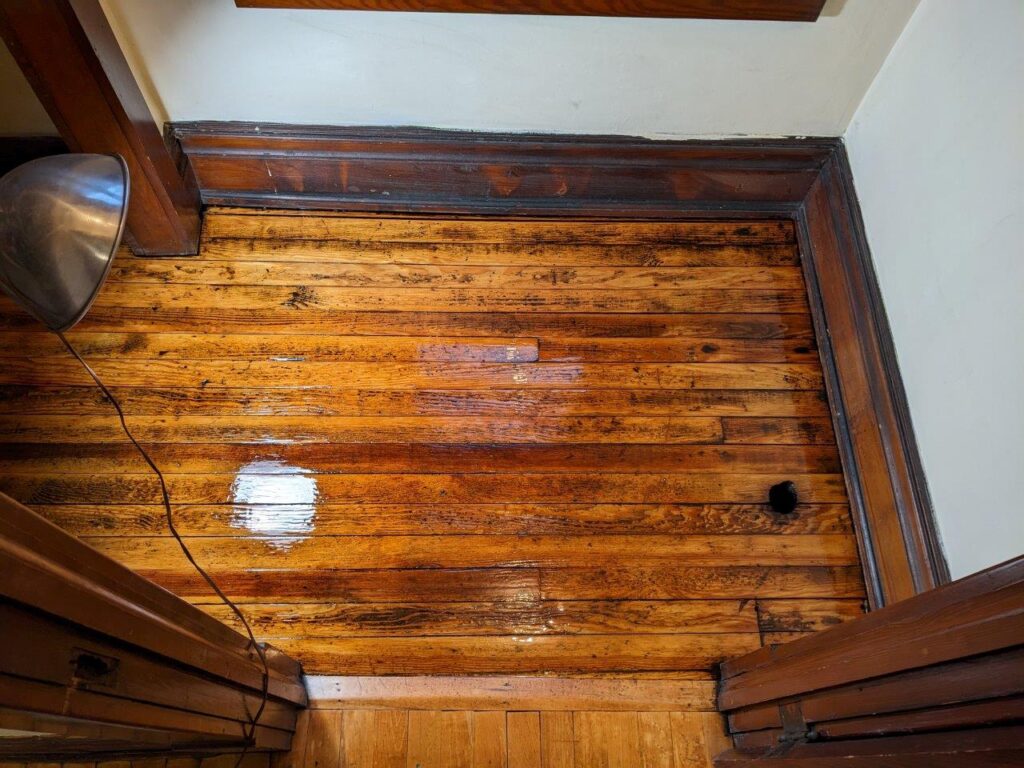 March 21-22, 2023 – All door frames, window frames, and baseboards were scrubbed with moist Scotch-Brite pads to remove wayward latex paint. All woodwork was then re-stained and re-varnished. Office furniture was installed.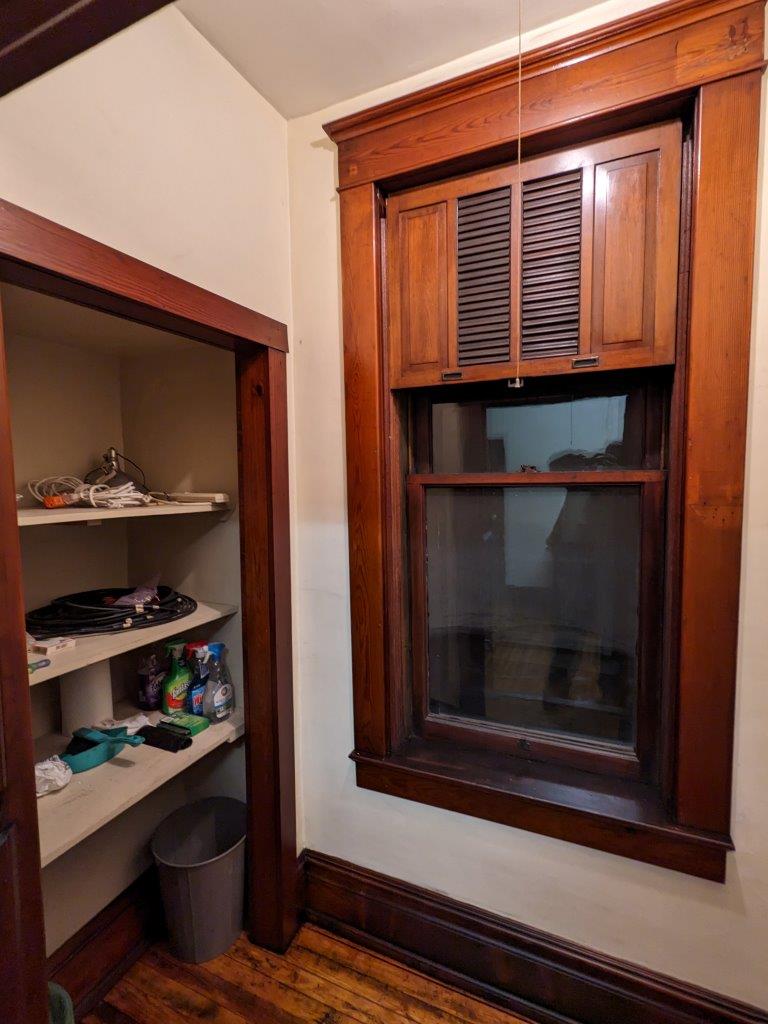 March 28-29, 2023 – Openings for conduit and bulkhead connectors were created in the steel patch panels.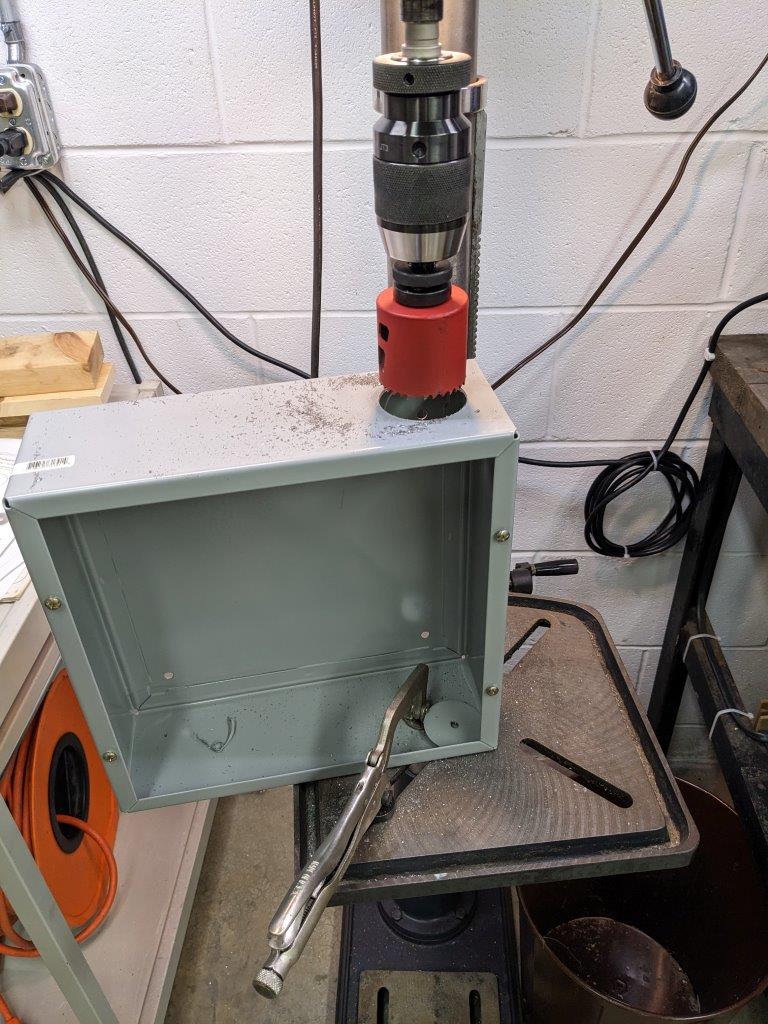 March 31, 2023 – Patch panels and conduit were installed in radio room and attic space. Five LMR-400 coax lines were connected and temporary labels were applied. Five additional coax lines and two shielded data lines were also installed in the conduit for future expansion.