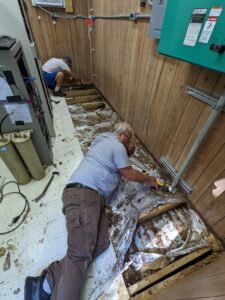 On Saturday, July 23, PARA members performed an annual cleanup of the Rattlesnake repeater site. They also replaced a section of floor along the north wall of the repeater building that had been damaged by water that entered the building over a period of years through roof leaks.
In 2022, Centre County installed a new roof and this has completely eliminated the leaks.
People working at the repeater site can now walk safely on all parts of the floor since all of the soft spots have been replaced.