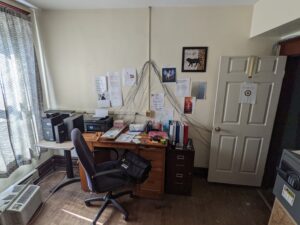 On January 14, 2023, PARA officers signed a lease agreement with American Legion Post #437 in Philipsburg. The lease provides PARA with free, exclusive use of a second-floor office to be used as an emergency communications (EmComm) radio station.
PARA had previously received $1000 of initial funding to purchase radio equipment for the station which is expected to become operational in the summer of 2023.
The members of PARA are very grateful to the American Legion for this generous offer, and we look forward to a mutually-beneficial relationship as both organizations endeavor to meet needs within the community.